Resources
Virox Launches New Disinfectant Cleaner for Cannabis Facilities in Canada
Virox Technologies Inc. is excited to announce that it has launched surface disinfectant cleaners for the use in Cannabis facilities in Canada under the brand name SHYIELD™. SHYIELD™ disinfectants are registered by Health Canada and specifically designed for use in Cannabis facilities. The development of this product is a result of our company's expertise and understanding of the biosecurity requirements in highly controlled environments. We take pride in the development of a product specifically for the Cannabis industry that is environmentally friendly, safer for the user, and powerful enough to protect Cannabis facilities from risky pathogens. SHYIELD™ truly delivers "sustainable facility disinfection for your yield protection".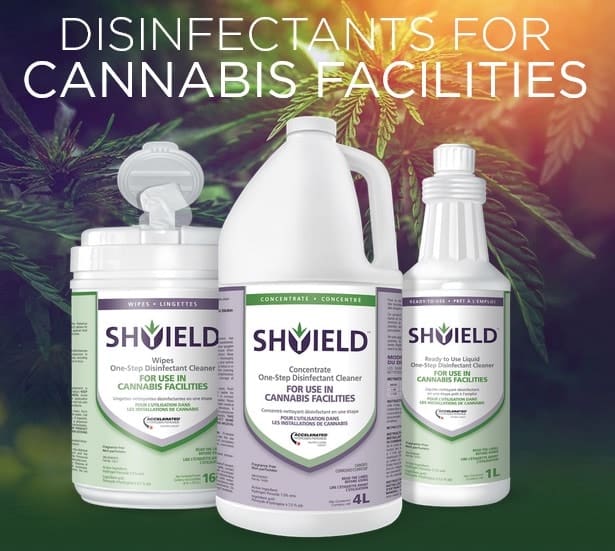 SHYIELD™ is distributed through GrowHaus Supply Co., a Canadian distributor who stocks and delivers high quality personal protection and Cannabis facilities supplies at industry leading prices: https://growhaussupply.ca/
To learn more about SHYIELD™ disinfectants, please visit https://shyield.ca.