Resources
Embracing the One Health® Approach: A Commitment to Sustainability and Well-being 
In an age defined by environmental challenges and global health crises, the concept of One Health® has emerged as an essential way to view the interconnectedness of our world and our responsibility to it. At Virox, we recognize and embrace the profound importance of this approach and have integrated it into the core of our values and operations. 
What is One Health? 
One Health is an approach that recognizes the intricate interconnection between the health of humans, animals, and the environment – the well-being of one facet is inextricably linked to the others. This holistic perspective extends beyond mere coexistence; it emphasizes that the health of any single entity—human, animal, or environment—directly impacts the health of the others. It encourages us to view these systems as interconnected, recognizing that changes or disruptions in one domain can reverberate throughout the entire ecosystem. 
It's All Connected 
As we embrace the One Health Approach, we recognize that the health of our planet, animals, and humans are interwoven. This realization, in turn, drives us towards more sustainable practices that not only mitigate environmental harm but also foster healthier communities and ecosystems. The positive impacts of this synergy ripple throughout the world, safeguarding the delicate balance of our ecosystems, enhancing the quality of life for people, and ensuring a more equitable and harmonious future for all. Through the lens of One Health, sustainability becomes more than just a buzzword; it becomes a powerful catalyst for transformative change that transcends generations, benefiting not only us but also the intricate web of life with which we share this planet.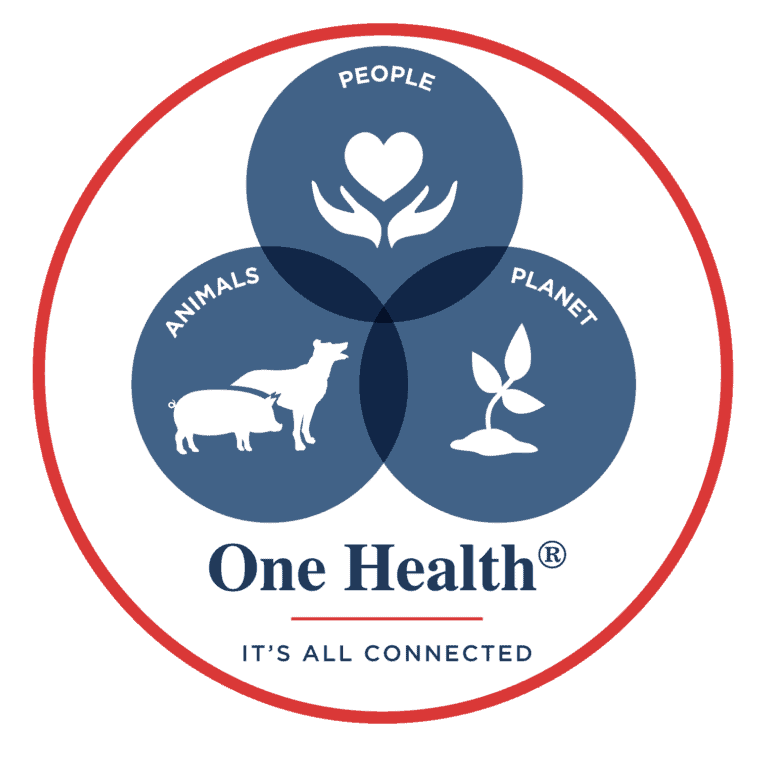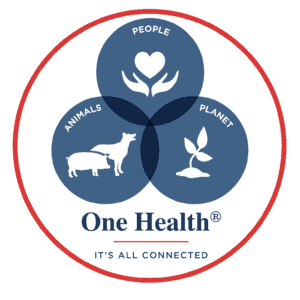 Revolutionizing Disinfection with the One Health Approach 
In an age where innovation drives progress, Virox stands as a true disruptor in the disinfection industry. Legacy disinfectants have been associated with harsh chemicals, environmental degradation, and health risks. Virox saw this as an opportunity for positive disruption. We set out to challenge the status quo, recognizing that there's a better way to effectively kill pathogens while safeguarding the health of all living beings. Through our research and development, we engineer novel solutions that redefine disinfection and focus on the ideals of One Health where the interconnectedness of humans, animals and the planet are top of mind.
Safe. Effective. Sustainable.  
At Virox, safety is non-negotiable. Our products are powered by our patented disinfectant technologies that are formulated with natural, biodegradable, and environmentally friendly ingredients that prioritize the safety of humans, animals, and the planet. These cutting-edge formulations have proven their efficacy against hard-to-kill pathogens and offer a level of disinfection that doesn't compromise on safety.
Virox's commitment to One Health extends beyond its disinfectant technologies. It's embedded in every aspect of the company's operations.
We are All in this Together  
In embracing One Health, we acknowledge our profound responsibilities—to ourselves, to the animals we share this planet with, and to the environment that sustains us all. Together, we can foster a future where well-being knows no boundaries, and sustainability is a legacy we can pass on to generations to come.